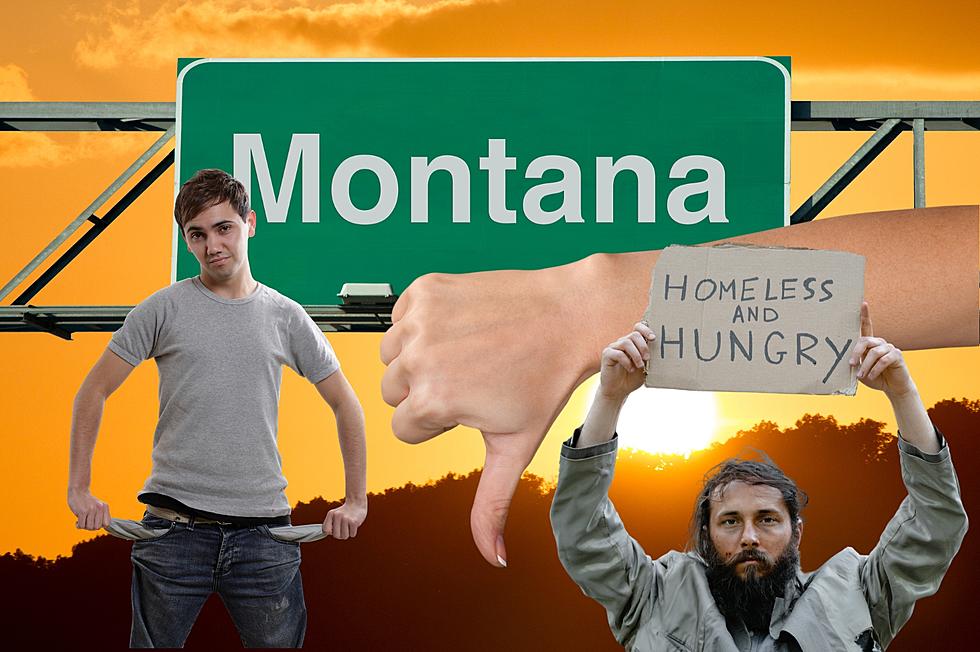 Warning! This is What Living in Montana is Really Like
Canva Pro
So, you want to move to Montana? Before you make your final decision, there are quite a few things you need to know about living in the Treasure State. Montana may be beautiful, but many residents struggle to get by on a daily basis. For some, moving to Montana is followed by instant regret.
In recent years, Montana has welcomed thousands of new residents in search of a simpler way of life. While some may find that, many of the state's new residents are faced with the not-so-pleasant reality, and that is, that living in Montana isn't for the faint of heart. Montana is known for long harsh winters with subzero temperatures, but that's not the only downside of living in Montana. Wages in the state are far below the national average, and Montana continues to lose educated workers to other states.
The cost of living in some places in Montana is through the roof, and in places like Bozeman, the median price for a single-family home is more than $900,000. Many people have moved to Montana for job opportunities, but quickly learn that finding a place to live is nearly impossible. A lot of businesses are short-staffed, and the wait time for something as simple as getting a tire changed can take well over a month.
That's right, if you thought living in Montana was the equivalent of Easy Street, think again. The number of homeless camps and urban campers lining the streets in cities like Bozeman and Missoula is higher than ever, and nothing is happening to fix the issue.
There aren't many people who actually make enough money to live in Montana, and financial struggles are something that a lot of residents deal with every single day. Montana is a beautiful place, but the quality of life for many people living in the state is far from that.
10 Important Things Everyone Learns After Moving to Montana
Montana is a unique place, and some of the things you'll experience in the state don't happen anywhere else. Here are a few of the things you'll learn after moving to Montana.
Gallery Credit: Jesse James
Californians: What To Know When Moving to Montana
If you're moving to Montana from California, here are a few things that might make you rethink your decision.
Gallery Credit: Jesse James
Top 10 Reasons Why You Shouldn't Move To Montana
If you're looking for the bad side of living in Montana, look no further. Here's a list of reasons why you should think again before moving to Montana.
Gallery Credit: Jesse James