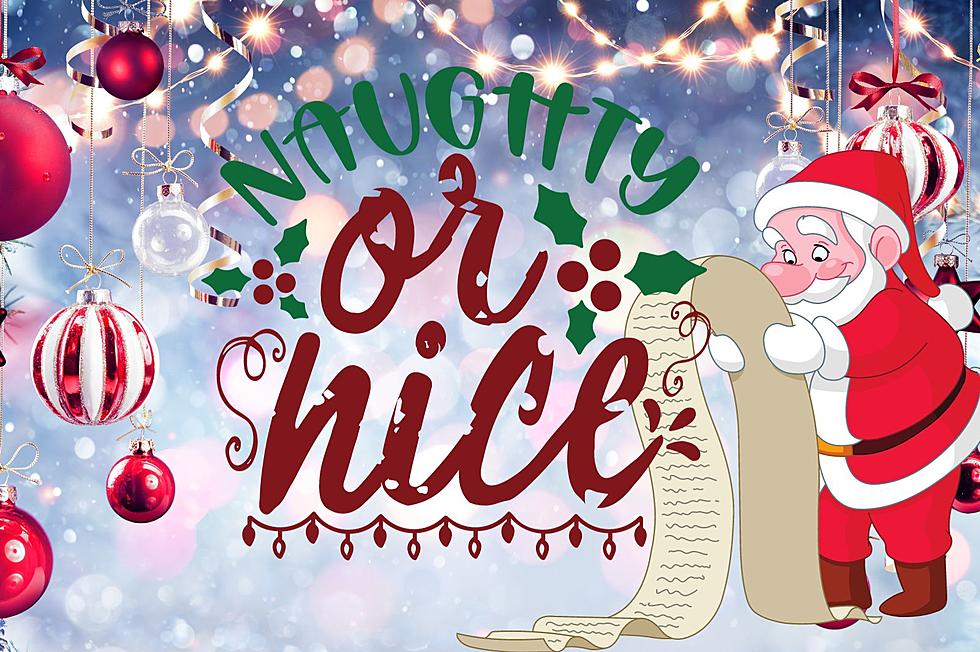 Are Montanans Naughty Or Nice When It Comes To Christmas Cheer?
Credit: Canva
Here in Montana, it's beginning to look a lot like Christmas and for many, including myself, it's the most wonderful time of the year.
I love the Holiday Season, in fact, we start decorating on the 1st of November just so we can get the maximum amount of Christmas cheer. My wife and I counted them the other day and I think we're up to 7 big totes full of decorations and seem to add a couple more pieces to the collection each year.
All across Montana you will find towns big and small putting up decorations to celebrate, and towns like Livingston, Whitefish, and many others look like they are straight out of a Hallmark Christmas Movie.
So with all of the decorations, Christmas Strolls, parades, and snow-covered mountains, it would be safe to say that Montana is one of the most cheerful states for the Holidays, right?
Actually, no.
At least not according to some new data. The folks over at Spa Seekers decided to use Google to see what states were searching for Christmas-related items, gift ideas, recipes, and decorations. They then take that information and give each state a score between 1 and 100.
Let's just say that it looks like Montana has yet to catch the Christmas spirit. Before we reveal to you where Montana ranks according to the other states, let's take a look at some Montana towns that do Christmas right.
5 Best Christmas Towns in Montana
Looking for the perfect place for a winter vacation in Montana? Here are a few of the best places to visit!
Gallery Credit: Jesse James
According to the data, Montana is ranked dead last when it comes to states with the most Christmas spirit, having said that, we did come in first as the state with the most Christmas "Grinches".
Montana's overall score out of 100 was 31.6 while the state with the most Christmas spirit was Virginia who scored a perfect 100. So do you feel like Montanans are lacking Christmas cheer? Is the state filled with a bunch of Grinches?
What Montana town do you think has the best Christmas spirit? Let us know by sending us a message on our radio station app.
LOOK: 25 over-the-top Christmas displays from across America
To help get everyone in the mood for the upcoming holiday season,
Stacker
compiled a list of some of the most over-the-top Christmas displays across America.
Gallery Credit: Annalise Mantz & Madison Troyer
Hallmark Channel's 2023 'Countdown to Christmas' Movies
Our Favorite Christmas Songs of All Time
Everyone's got their favorite Christmas music, but these Christmas classics are wonderful each and every year.
Gallery Credit: XL Country