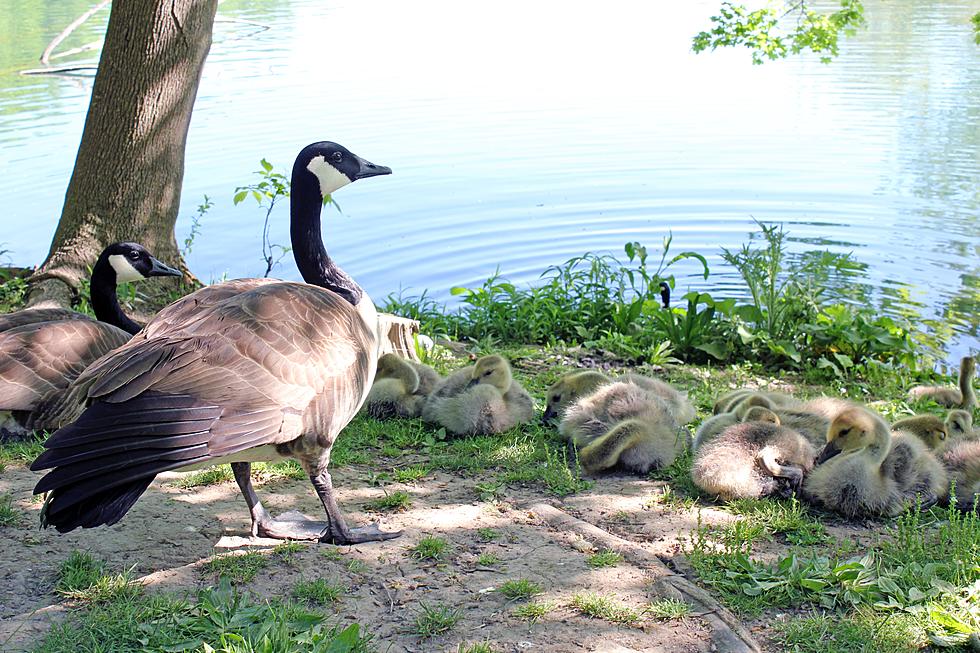 SLOW DOWN- Goslings Are Out And They Do Not Look Both Ways
Photo by Mario015 Medeiros on Unsplash
Spring time brings many things every year.  Lawn mowers can be heard all over town.  Construction cones are popping up everywhere.  Flowers are blooming, trees have budded and vacationing tourists are showing up more and more.
The other right of spring is the revitalization of wildlife and waterfowl.  Deer will soon have their fawns at their side and the elk calves will make their presence known.  Some wildlife is on display right here in Great Falls.  Baby geese, better known as goslings have started to hatch and can be seen everyday along the Missouri River.
Photo Shown Above- Speed Limit Sign on River Drive North
The Speed Limit on River Drive North is 30 MPH. In my opinion that is too fast when the geese and their goslings are on the road.  The geese travel back and forth across River Drive North between the park and the Missouri River.  I have seen the parent geese stand in the road to allow the goslings to cross back and forth. Please be patient when traveling this road.
Goslings are Abundant Along River Drive North
There are many parts of town that the geese and goslings can be seen, but River Drive North is one of the main stretches.
Google Earth View of River Drive North
There are several areas to pull over to view the goslings and to take pictures.  Signs in the area remind folks to leave the geese alone.  They are a wild animal and therefore feeding or harassing them can be crime that may cost you a fine or worse.  Take a drive down and enjoy the babies. They grow up fast!
If you have a story idea or something you want to learn more about, give Randy a call at 406-788-3003 or send me an email at randall.bogden@townsquaremedia.com
Keep Scrolling to enjoy a Gallery of Gosling Pictures
Goslings
Great Falls Wildlife
WHERE DID ALL THE WATER GO?